McCities Minecraft Server

Online
Version:
Waterfall 1.8.x, 1.9.x, 1.10.x, 1.11.x, 1.12.x, 1.13.x, 1.14.x, 1.15.x, 1.16.x, 1.17.x
Country:
United States

IP address:
play.mccities.com

MOTD:
McCities - [1.16.5 - 1.17.1] ~ Craft your fortune ~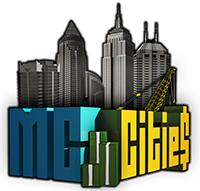 Introducing McCities
An established city roleplay!
Live the city life with McCities! Our players can truly experience a wide range of jobs and outcomes with many ways to customize your experience. Our large city worlds and optional creative plots allow you to build the home of your dreams! McCities provides endless enjoyment and content for all players alike. What are you waiting for? Join us today.
──── Getting Started ────
IP: play.mccities.com
Website: https://www.mccities.com
Discord: https://discord.gg/HgYVQVU
──── Features ────
• Slimefun
• Beautiful and customizable regions and apartments
• Fishing Competitions
• Criminals and police
• Drugs and bank robbery
• Jobs / Balanced Economy
• Player Shops
• Dedicated wild, city, and creative worlds
• Pets 
• Brewing/ alcohol
• Auctions
• Schools and teachers
• Marriages
And so much more!
Vote for McCities
McCities server stats
Players online